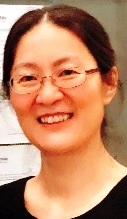 Gateway Europe-China Oy Ltd. was established in 2007. It has been led by Ms Lu Wei (PhD in Economics).
Ms Lu Wei has over 20 years experience in training, research and business life in China, Finland and Europe. She has extensive experience in teaching, research and consultation on China-Finland business issues. She came to Finland in 1995 to teach in Doing Business in China programmes at HAMK University of Applied Sciences. This was one of the first China programmes in Finland. The course/ subjects include China's Economic Reform, China's Foreign Trade and Foreign Investment, Chinese Enterprise Reform, Chinese Business Environment, Chinese Business Culture, Chinese Communication and Language.
The research projects Ms Lu Wei conducted include Localisation Of Human Resource Management in China, Strategies of Finnish Companies in the Changing Environment of China, Internationalisation of Finnish Small and Medium Sized Enterprises, Chinese investment in Finland Baltic Sea Area, Nordic Countries in China- Opportunities, Success and Challenges, Chinese-Finnish Communication and Training Needs for European Expatriates to China. Ms Lu Wei's experience in teaching and research has built me a solid base and capability for the company's consultation services which our clients can benefit.